SEND ROSES FROM THE HEART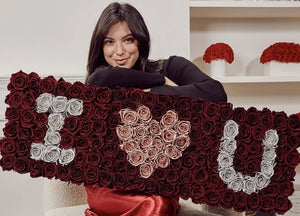 PERSONALIZE YOUR GIFT
Take your arrangement to the next level by customizing it with a combination of rose colors, letters or numbers; it's never been so easy to make the loved ones in your life feel extra special.
PERSONALIZATION
LAVISH THE ONES YOU LOVE WITH UNIQUE GIFTS OF EXTRAORDINARY BEAUTY.
Flowers are a classic, timeless, and beautiful way to show your love to that special someone in your life. Palatial Petals makes sending romantic flowers easy, fast, and unforgettable. Browse our bountiful selection of eternity roses, find the ideal arrangement for your love, and send them a gift that comes straight from the heart.