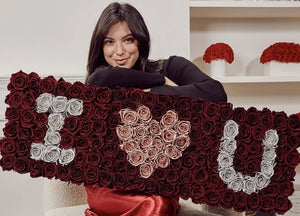 PERSONALIZE YOUR GIFT
Take your arrangement to the next level by customizing it with a combination of rose colors, letters or numbers; it's never been so easy to make the loved ones in your life feel extra special.
PERSONALIZATION
Blooms Befitting Royalty
Purple roses mean love at first sight and are thought to represent the intense fleeting feeling of enchantment. Purple roses are like the unicorns of the floral world, they are considered to embody a magical and enchanting quality and bestow these virtues upon recipients.