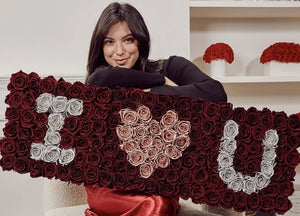 PERSONALIZE YOUR GIFT
Take your arrangement to the next level by customizing it with a combination of rose colors, letters or numbers; it's never been so easy to make the loved ones in your life feel extra special.
PERSONALIZATION
Representing Friendship, Joy and Caring.
 These beautiful sun-colored roses can also convey warmth, delight, gladness and affection, as well as say good luck, welcome back, and remember me. The yellow rose is the perfect rose for a close friend or someone who needs a little cheering up since these blooms are sure to brighten anyone's day!