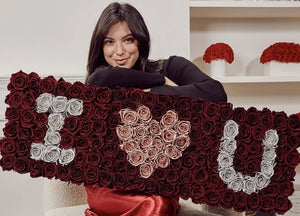 PERSONALIZE YOUR GIFT
Take your arrangement to the next level by customizing it with a combination of rose colors, letters or numbers; it's never been so easy to make the loved ones in your life feel extra special.
PERSONALIZATION
The Ultimate Floral Symbol Of Innocence And Purity
White roses come with a variety of meanings, including purity, innocence, grace and humility. Because these flowers have long been popular for weddings, they have also come to represent new beginnings and budding love.