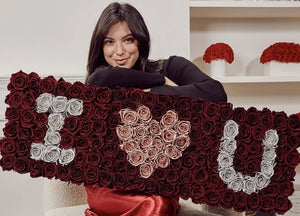 PERSONALIZE YOUR GIFT
Take your arrangement to the next level by customizing it with a combination of rose colors, letters or numbers; it's never been so easy to make the loved ones in your life feel extra special.
PERSONALIZATION
The iconic hat box design that started it all. From 1 rose to 150+ you're sure to find a gift for everyone.