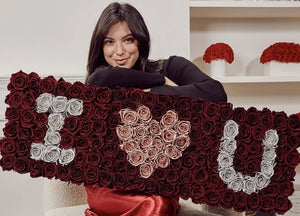 PERSONALIZE YOUR GIFT
Take your arrangement to the next level by customizing it with a combination of rose colors, letters or numbers; it's never been so easy to make the loved ones in your life feel extra special.
PERSONALIZATION
JUST TO SAY... You don't need a special reason to give a heartfelt gift. Get your "Just Because" gesture in a petite package, after all, they do say cute things come in small packages.