Roses That Last A Year Cheap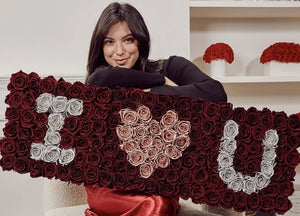 PERSONALIZE YOUR GIFT
Take your arrangement to the next level by customizing it with a combination of rose colors, letters or numbers; it's never been so easy to make the loved ones in your life feel extra special.
PERSONALIZATION
Stunning Luxury Floral Arrangements, Sure To Bring Smiles And Win Hearts.
Our luxury Collection is comprised of our beloved Eternity Roses set in round Parisian hat box-inspired vases. The iconic arrangements embody everything that Palatial Petals stands for—sophistication, abundance, luxury, elegance, and beauty.