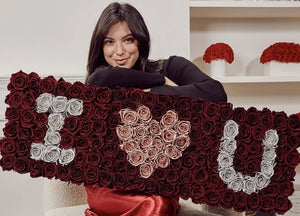 PERSONALIZE YOUR GIFT
Take your arrangement to the next level by customizing it with a combination of rose colors, letters or numbers; it's never been so easy to make the loved ones in your life feel extra special.
PERSONALIZATION
ASTROLOGIQUE
A fitting gift for the astrology enthusiast, the Zodiac collection contains each Zodiac symbol handcrafted with pearl sheen and black eternity roses. Each arrangement embraces the beauty and meaning of each astrological sign.